A guide to Mental Health & Identity at Work
The Parenthood Switch was created in March this year by two local business women and parents, Stacey Cann & Laura Walker, and is designed to help employees and employers throughout the parenthood journey. They are HR & Wellbeing experts, experienced in supporting both new and expectant parents and employers. Their course, The Parenthood Switch, has been designed to help employers give valuable support to their employees as they become new parents and aid staff retention by helping with the transition of becoming a working parent.
The course covers emotional wellbeing, identifies the importance of mental health in the workplace and gives employees lots of guidance and tips specifically around the role of becoming a parent, their parental leave and their return to work and future career choices.
The information is laid out in modules to follow the natural progression of discovering you are going to be a parent, planning work changes, coping with life changes, then looking at your return to the workplace and how that will look for you. Each topic is clearly explained in video format for you to watch and enjoy at your own pace. There is also a downloadable transcript and audio-only version of each module.
Alongside the employee course portal, employers have the opportunity to support their employees as it includes a full support package for the organisation. It supports employers to guide them through processes and best practice for helping parents return to work after becoming parents and beyond. Employers can expect to receive ongoing user engagement and reporting, two years access to the course, communications support, a full onboarding process and of course ongoing technical support. Alongside this is a fantastic employer resource pack, full of lots of great resources and 'how to' guides.
"We are really passionate about our course and the impact we know that it will have for organisations that choose to invest in the future of their employees. Any organisation that has a discussion with us, we know is choosing to put their employees, particularly their parents at the heart of their work. We know from research, how much this is a valuable resource for employees and we trust that they and you will feel exactly the same, once you have invested in The Parenthood Switch. We are here to support you every step of the way and we would love to engage with any organisation considering a tool like this".
To find out more you can book a discovery call with us. It's an opportunity for us to find out more about you and your organisation and see how we can work together. We also provide opportunities for Affiliates and Referrals, so if you are a business out there that works with parents then get in touch, we would love to work with you too. If you're an individual out there thinking how great this would be for your company, give us a referral name. You just need to pop it over and we can do the rest and if you're successful, there is an extra something in there for you too.
For more information visit The Parenthood Switch
The Parenthood Switch Checkout Page (kartra.com)
Laura & Stacey, The Parenthood Switch
@theparenthoodswitch
About Our Course Experts
This course has been written and produced by two very passionate mums who both have experience in the mental health and HR/corporate space. Stacey and Laura became friends after having children and have worked tirelessly for years to support families in their parenting journeys.
You will see both of them throughout the course, guiding you through various techniques and information in a friendly and supportive way.
Here is some more information on their expertise;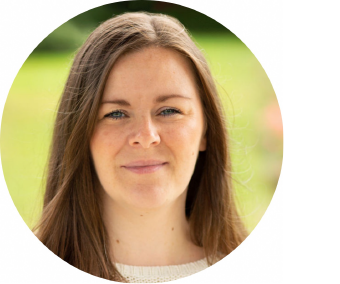 Stacey Cann, Founder of Parenting In Mind
Stacey is an award winning entrepreneur, speaker, author and mental health champion. She is also mum to 3 children, including twins.
Before children, Stacey enjoyed corporate success working with Premiership football clubs and multinational corporations. Since becoming a mum, she has re-shaped her career and followed her passion, supporting over 10,000 new and expecting parents.
Parenting In Mind, was founded to help normalise, support and empower parents experiencing unexpected changes in their mental health. The work that Parenting In Mind does to support parents with mental health and wellbeing was born out of Stacey's own experiences of poor mental health and frustration at the lack of relevant support as a new parent.
This experience, combined with professional training, has created a unique way to help parents gain knowledge, tools and techniques to help avoid mental health issues in the early years of parenting.
Stacey talks openly about her own experience as a parent and struggles with mental health over the years to inspire and empower those around her.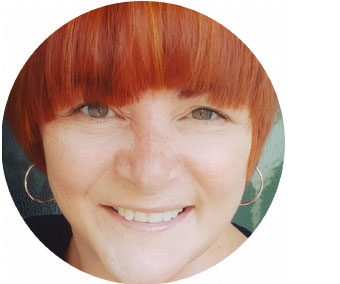 Laura Walker, Director of Fresh Solutions HR
Laura works as a HR Consultant, running her own business, Fresh Solutions HR. She is an entrepreneur, speaker and mental health champion. She is also a mum to two children.
She has over two decades of experience in HR up to Board level, across a variety of sectors.
Laura left employment in 2014, before the birth of her first child, and chose not to return to the world of work as she knew it. Following her own birth and mental health experiences, Laura dedicated her time and energy to supporting other women who had similar experiences.
She worked with the National Childbirth Trust at grass roots level, to help shape the postnatal support period for these women and enabling them to access much needed support and companionship. This work led to her co-founding a community-based organisation – Infinity Space to Grow in 2019- to support new parents across East Surrey.
Laura's varied work in HR sees her support organisations in their HR needs, from onboarding, outsourcing, strategy, recruitment, employee relations, redundancy and much more. She is passionate that 'people come first' in organisations and her own experiences as a working parent have shaped that support and advice that she is able to provide.
Laura is an Ambassador for Surrey and East Surrey Hospital Maternity Voices Partnership (SASH MVP) enabling women to have a stronger voice through pregnancy, birth and postnatal experience. Laura also supports the charity Pregnant Then Screwed, who campaign on issues that affect pregnant women and their partners. Laura is a HR expert on their employee advice line and a mentor on their tribunal support programme.