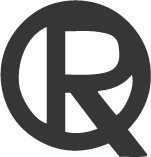 Quattro Rish is a multi-label, exclusive, independent womenswear boutique with an on-trend mix of clothing, shoes and accessories.
Quattro Rish are passionate about what they do, always looking for exciting brands with fashion forward thinking. Their focus is on you, their customer, offering a personal styling experience in a relaxed and fun environment.
Voted by Stella Magazine as one of the top 50 boutiques in the UK in 2019. Quattro Rish featured in Draper Magazine as one of the Inspiring Independents in 2020 and Voted by Grazia readers as one of the best independent shops in 2021.